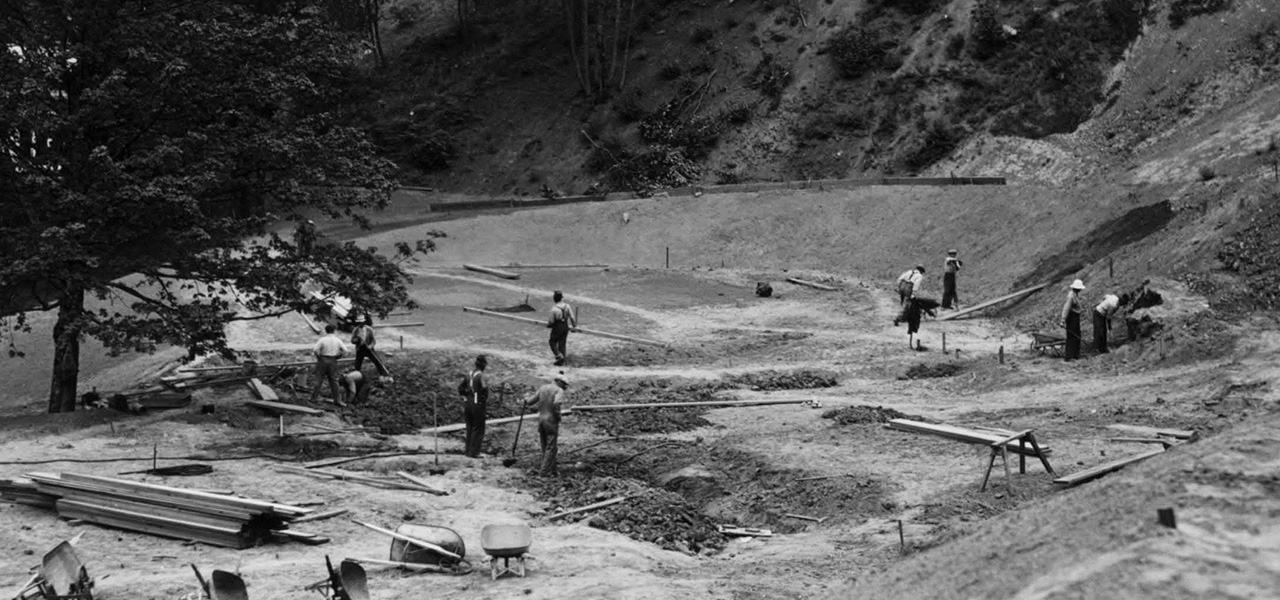 1937-1946
Good Rich Oil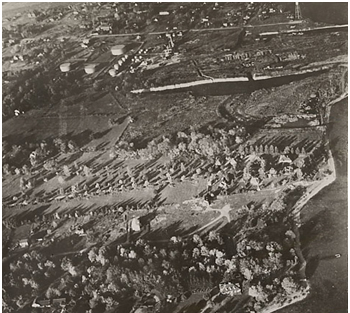 By mid-1937 Lloyd Refinery was struggling financially. The price of crude oil was increasing and finances at Lloyd were shaky. Doubtless the series of fleet-related disasters plaguing Lloyd were harmful to the company's financial health.
It was at this point that Good Rich Oil from East Toronto stepped in to purchase the business. It was Good Rich Refinery.
With Good Rich at the helm there followed a sustained run of years during which the refinery business and the Port Credit community appear to have flourished.
In order to increase capacity Good Rich revamped the Dubbs unit in 1939 and converted it to a "two coil selective cracking unit" which increased production to 4,000 barrels per day.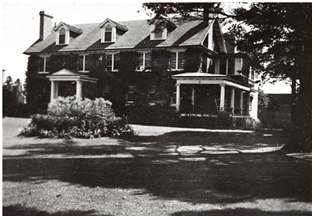 The Toronto Evening Telegram described Port Credit's Good Rich Refinery as "the most beautiful refinery in the world".
With an output of 25,000,000 gallons of petroleum products per year the plant became Canada's largest independent refinery. Valued at $1,000,000, the plant was "flanked by flower gardens and fifteen acres of beautiful woodlands".
There are pictures in the archive of pleasant afternoons of croquet on the grounds. Hardly the grisly life one might expect at an oil refinery!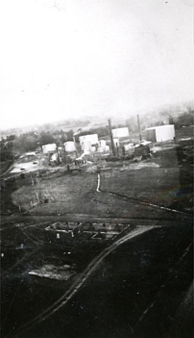 Product shipments by rail increased after Good Rich took with crude oil coming in from as far away as Texas.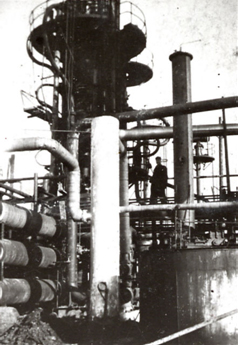 In 1940 a Tetraethyl Lead facility was added to enable ethyl fluid to be used in production of a premium anti-knock gasoline suitable for the new higher compression automobile engines.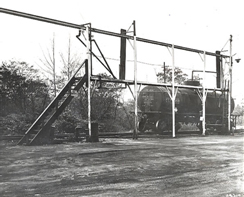 By this time, the plant was producing three grades of gasoline as well as supplying the purple-dyed agricultural fuel that wartime rationing prohibited for use in private automobiles.
Business was booming for Good Rich during the war years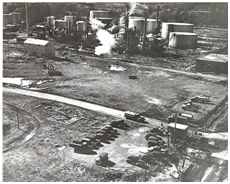 Good Rick was proud of the truck fleet it operated during the war years. The semi-trailer style tank trucks had capacities ranging from 1200 to 2300 gallons which were considered large at the time. Those trucks would be dwarfed by modern standards. After the war, Good Rich had a dispute with the CNR railway and for a time all shipments were made by truck. When matters got settled, most of the shipping returned to the rail.