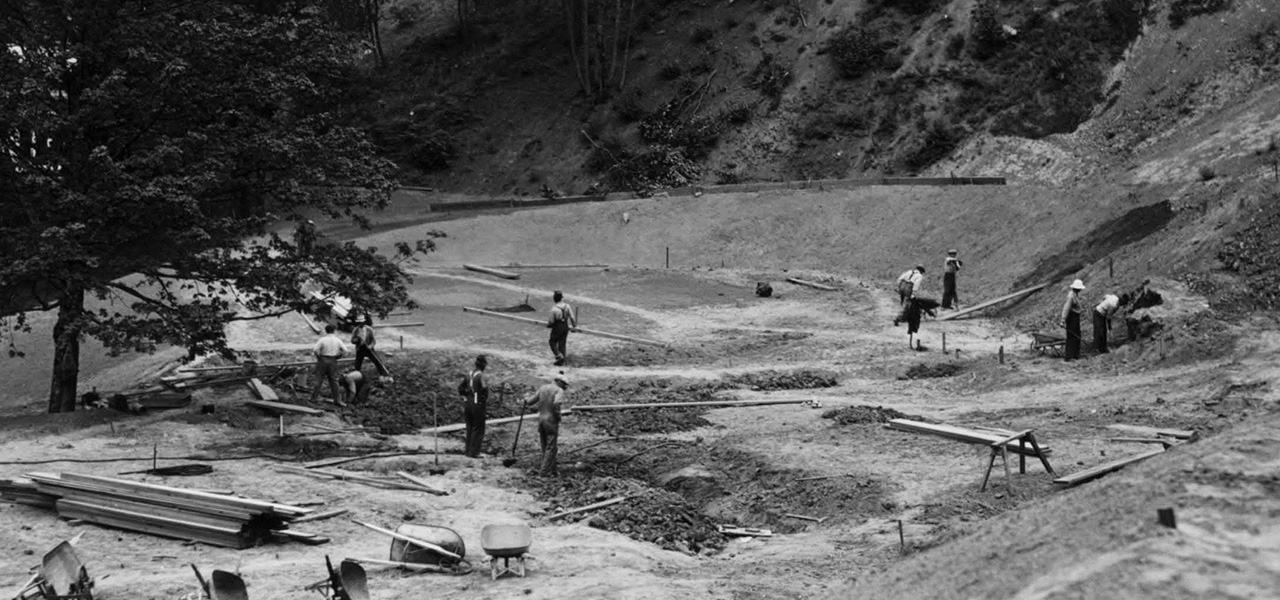 1955-1989
McColl-Frontenac Texaco Canada Ltd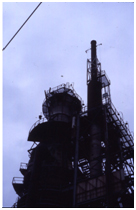 In 1955 Regent Refining Company gave way to McColl-Frontenac, a Canadian subsidiary of the worldwide Texaco oil and gas business.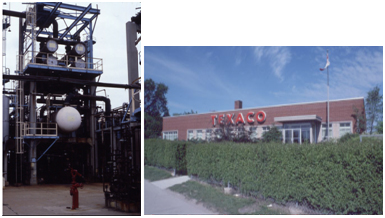 Texaco was a major distributor and refiner operating numerous refineries and operated a nationwide service station network. The Texaco expanded and operated its refining business in Port Credit for the next 30 years.

Vintage buildings from the Brick Works era remained on Texaco Site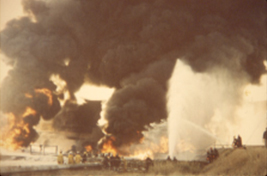 After many years as a powerful presence in Port Credit, the flame down at the Lake took on a whole new meaning on October 2, 1978. 1000 residents had to be evacuated when an employee, Thomas Coxhead started a fire in two massive storage tanks containing home heating oil. The tanks, located north of Lakeshore Road, south of the tracks were connected via several pipes and valves. Coxhead opened the valves and ignited the flowing oil.
Firefighters from Texaco, Mississauga and from Toronto Airport were able to extinguish the fire after many hours but damage was estimated at 2.7 million dollars.
Coxhead was convicted and sentenced to 10 years in prison.
After the fire, refining operations ceased and never resumed. A fire like this threatened lives and livelihoods.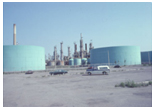 In 1985 the decommissioning began with removal of the storage tank area which included facilities both above and below the CNR Railway tracks.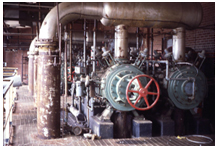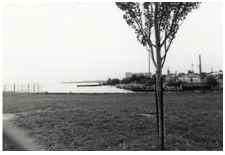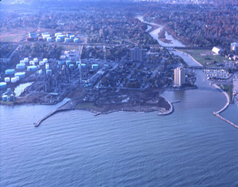 Over the next 3 years the entire site was cleared as tanks and equipment were removed. Bricks and concrete, some from buildings going back to Brick Yards days ended up as landfill buried in what had been the ship lane on the southeast portion of the site. It was in this ship lane that the tugboat Ajax sank in 1937.
In 1989 Imperial Oil purchased all of the assets of Texaco Canada Limited. Since then, Imperial has provided continuous stewardship over the property and the legacy of 100 years of Port Credit industry.